Kaspersky Gate Antivirus
---
A computer virus protection software, additional module for Traffic Inspector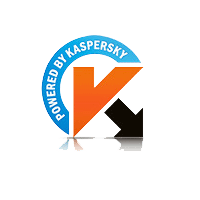 Our Price:
70.09
USD
(Discount
10
%)
An additional module for antivirus protection of traffic passing through the proxy server and the mail gateway of Traffic Inspector. Kaspersky Gate Antivirus provides treatment of the infected files, blocks harmful programs and warns users of potentially dangerous content. It has automatic and manual updating, reports about infected objects, and all this is shown in the interface of the Traffic Inspector management console.
Why Choose Kaspersky Gate Antivirus ?
Scan HTTP and FTP traffic passing through the proxy server and mail traffic transmitted via the SMTP gateway.
High-Speed Work.
Automatic updating of antivirus protection.
A detailed report is created for all viruses or other dangerous programs.
When a virus is detected, the module notifies the user of the infected file.
Reliability and Efficiency using Kaspersky Lab's advanced technology.
Operating Systems Supported
Microsoft® Windows® 2008 R2 (32-bit and 64-bit)
Microsoft® Windows® 2008 (32-bit and 64-bit)
Microsoft® Windows® 7 (32-bit and 64-bit)
Microsoft® Windows® Vista (32-bit and 64-bit)
Microsoft® Windows® 2003 (32-bit and 64-bit)
Microsoft® Windows® XP (32-bit and 64-bit) with SP2/SP3
Microsoft® Windows® 2000
Hardware Requirements
1.4 GHz processor or faster processor
1 GB of RAM or more
400 MB of free hard disk space, and at least 500MB for cache